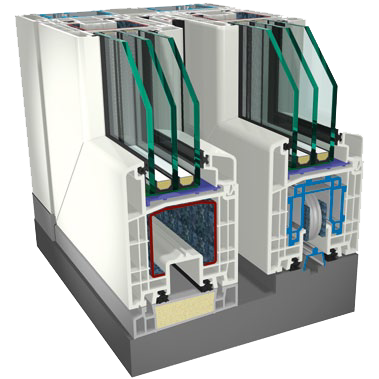 IZO 9000 sliding window with lift
Windows perfectly integrated into the space of your home.
The sliding components are a classic, style element of modern homes thanks to the generous glass surfaces that give the feeling of comfort, intimacy and elegance.
Due to the new innovative techniques in this segment, the elements for large doors can be easily moved regardless of whether the door is open or closed. In addition, light will enter the room easily, and the threshold close to the floor level thus blurs the distinction between interior and exterior by offering visual space.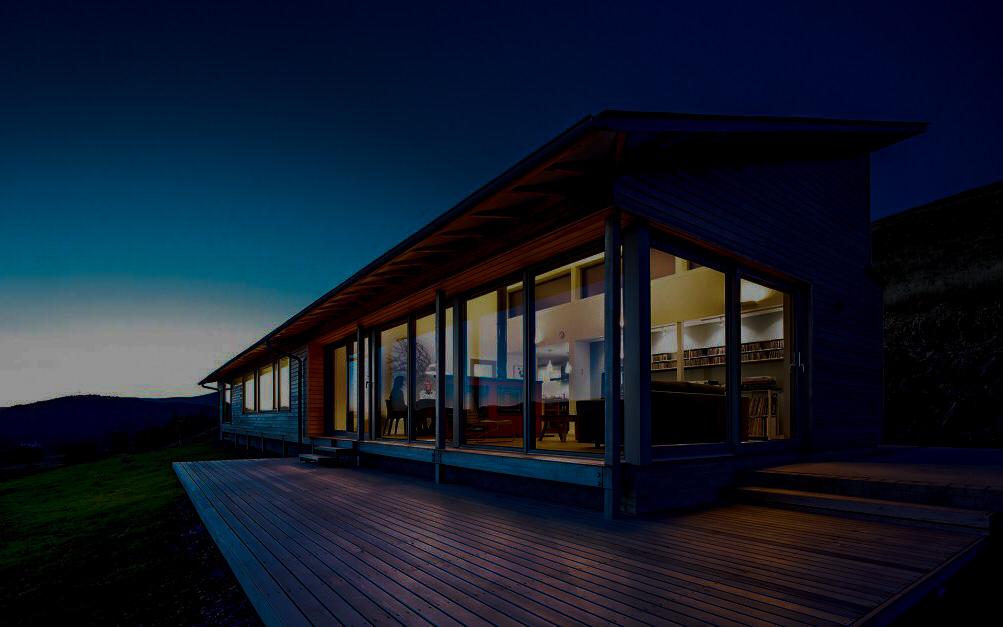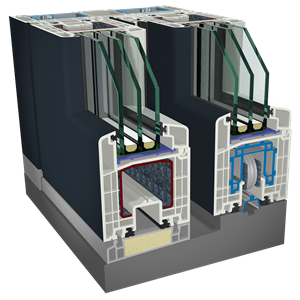 The new sliding window with lift has a very good coefficient on thermal insulation, Uf 1.3 W/(m² · K). Even in the basic version.
Modern triple-glazed windows up to 52 mm thick (STV® 54 mm) can be used without problems.
---
Optimal coefficients for thermal insulation also available in standard versions. Innovative detailed solutions.
Modern structure, narrow sash and innovative glazing profile for a larger glass surface.
---
Classic symmetrical appearance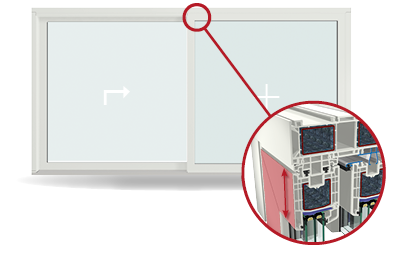 Even in the standard version, the visible width of 100 mm of the sash is very narrow.
Design oriented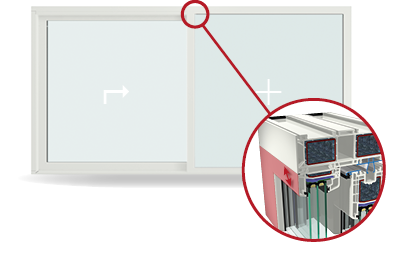 In the special embodiment, the ordinary sash is replaced in the fixed panel by a narrower profile of the glazing. This reduces the visible width of the fixed component by more than 50%, but the thermal insulation properties remain unchanged.